Wild Rose Co-op Welcomes You!
Actions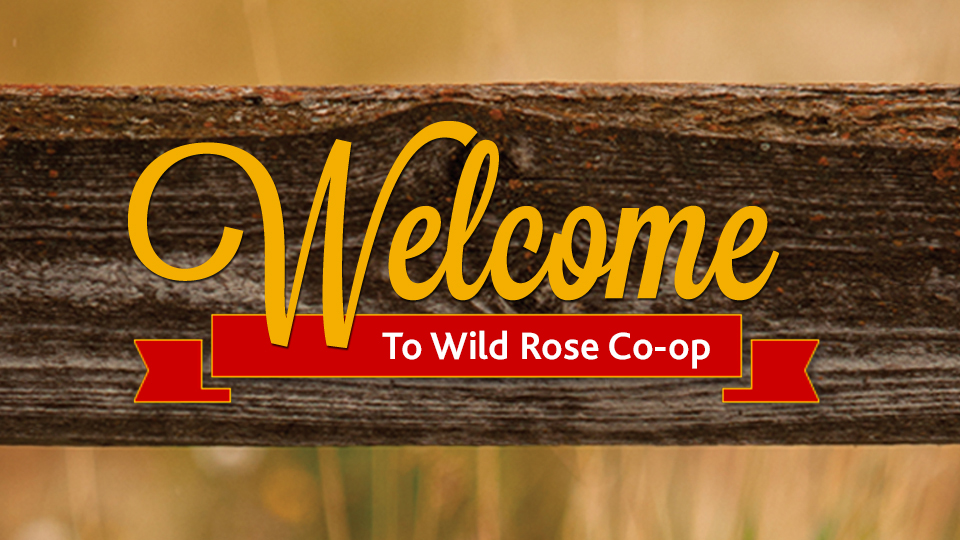 Wild Rose Co-op Welcomes You!
June 11, 2019
Wild Rose Co-op is excited to welcome you to our new website!
The Wild Rose Co-operative Association has been working hard to evolve and grow ever since it was incorporated on November 1, 2017 with the of merger of the Camrose Co-op (1972) and the Sedgewick Co-op (1947). The Wild Rose Co-op strives to provide in a co-operative structure, sustainable goods and services in an environmentally friendly and socially responsible manner while improving the economic position of our member/owners.
We are proud to currently operate 16 locations featuring, three Food Stores, two Gas Bars with Convenience Stores (our Eastside location has a 24-hour Car Wash), six 24-hour Cardlock locations, three Agro, one Home Store and most recently the addition of a Liquor Store. With all our locations we offer services that fit all our customers needs across many different sectors, We are pleased to offer the following services: Retail, and Bulk Petroleum, Lubricants and Oils, Propane, Enviro Fuel Tanks, Farm Supplies, including Crop, Animal Feed, Fencing, Bins and Equipment, and Agronomy Services, and so much more.
The Wild Rose Co-op is proud to be a strong pillar in the communities it serves with 200 employees, and an annual sponsorship, and partnership contribution of $200,000 which we are proud to help grow our members organizations, events, and communities needs.

In 2019 The Wild Rose Co-op was able to give back to our members, $3.8 million in Profit Sharing to Member's Equity, and $2 million mailed in cheques! Wild Rose Co-op returned 4% on Fuel purchases, 4% on Food purchases, 4.2% on Agro purchases, 2% on Fertilizer, 11.25% on Lubricants, and 2% on Lumbar, and Hardware Purchases, and 5.5% on Liquor. With membership to the Wild Rose Co-operative Association costing $1.00, that's a great return on your investment!

Check in regularly for the latest news, helpful resources, and information.