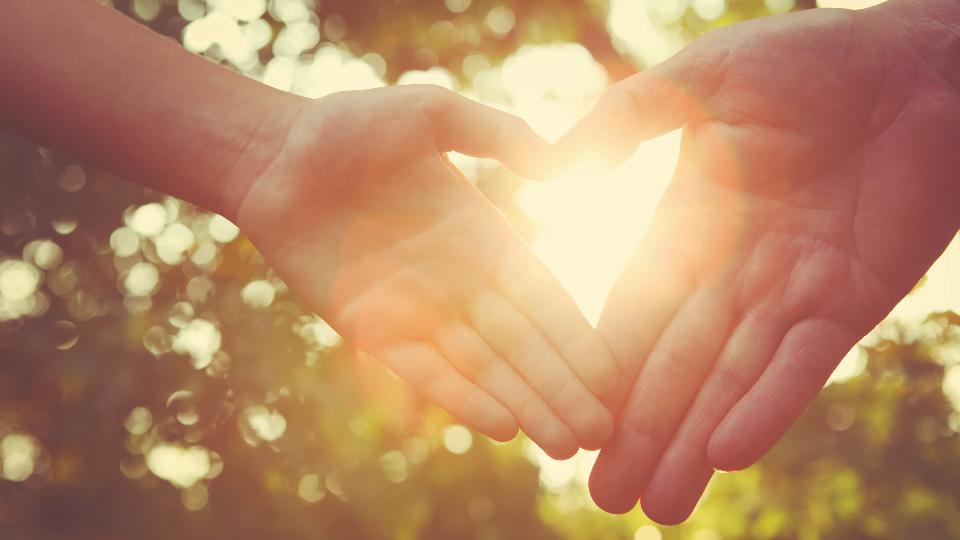 In the Community
May 31, 2019
Wild Rose Co-op takes extreme pride in being able to give back to our communities. We owe our success to our members and our customers, who purchase our products and services. Therefore, it is very important to our organization that we are committed to contributing to the betterment of our community, our members and our employees.
Wild Rose Co-op sponsors many different Community and Culture Organizations and Events in all of the Communities we serve.
The Co-op also champions larger campaigns that give back to our Communities.
Fuel Good Days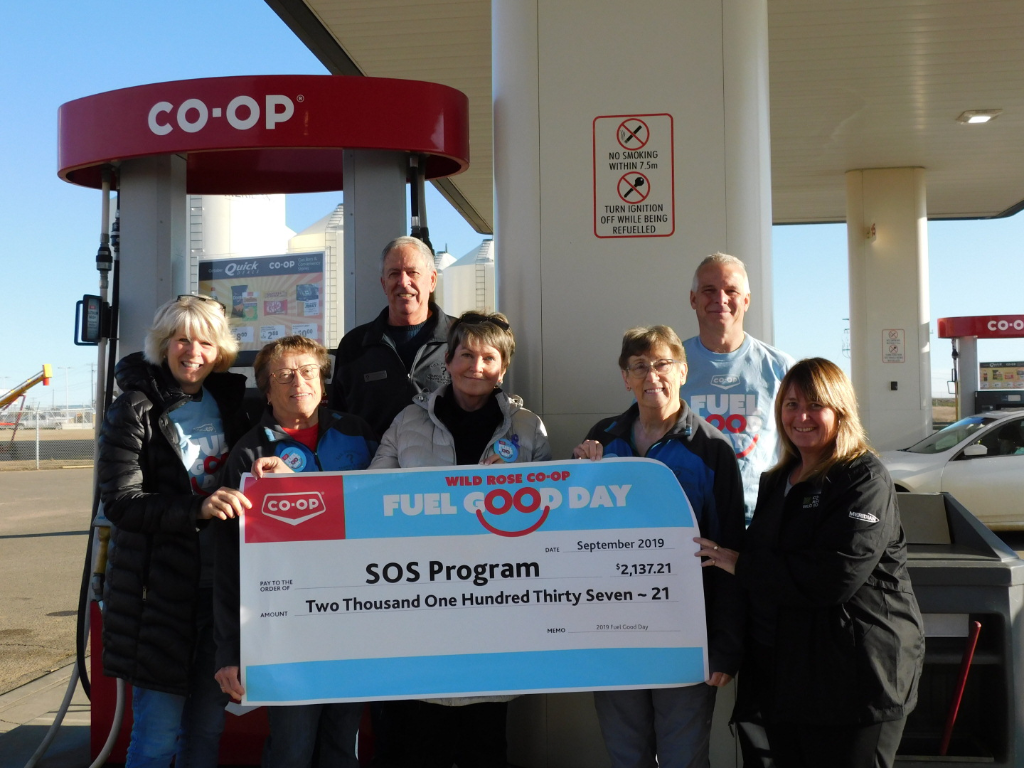 Fuel Good Day was Amazing this year! On Friday, October 18, 2019 two very large cheques were presented to the SOS- Services for Seniors, and the Chuchmice Players for $2,137.21 each! That's a grand total of $4,274.42 raised by our community for these groups.
Not only was Fuel Good Day a success in our community but across 107 other Retail Co-ops $685,000 was raised for 180 different charities and non-profits, now that's something to "Feel Good" about!
Plastic Bag Reduction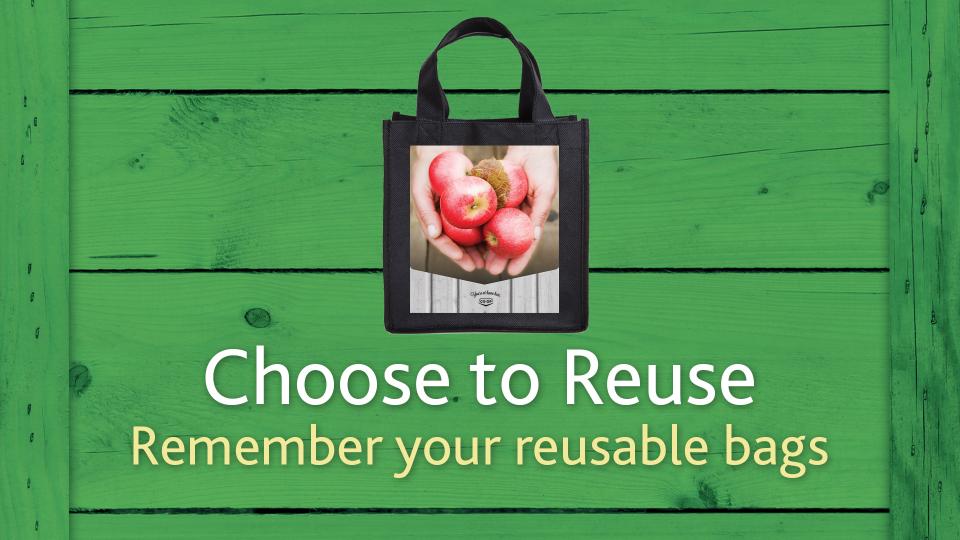 The Wild Rose Co-op always strives to be more sustainable and environmentally friendly!
In all of our locations we distribute over 1.5 million plastic bags each year! The Co-op is working on reducing that number by 50% by September 2020. In order to reduce the number of bags distributed, The Wild Rose Co-op started charging 5 cents per bag on September 2, 2019.
The Wild Rose Co-op is invested in our local communities and their organizations, always striving to be apart of the communities we serve and give back to local organizations. If you bring in a reusable shopping bags, the Co-op will donate 3 cents per bag to three different youth groups in Camrose, Killam, and Sedgewick.

Camrose Food Store donates to the Camrose Public Library's "Snacks in the Stacks" program.
Killam Food Store donates to Killam Public School Breakfast programs, and,
Sedgewick Food Store donates to Central High Sedgewick Public School (CHSPS) Breakfast program.
Thank you for helping reach this goal, and support the youth in the Wild Rose Region!
Wild Rose Co-op, as part of the Co-operative Retailing System, is also proud to be involved in campaigns to raise funds and awareness for important ventures like the Children's Hospital Foundations of various provinces, the Canadian Breast Cancer Foundation and the Canadian Red Cross.

Discover more: