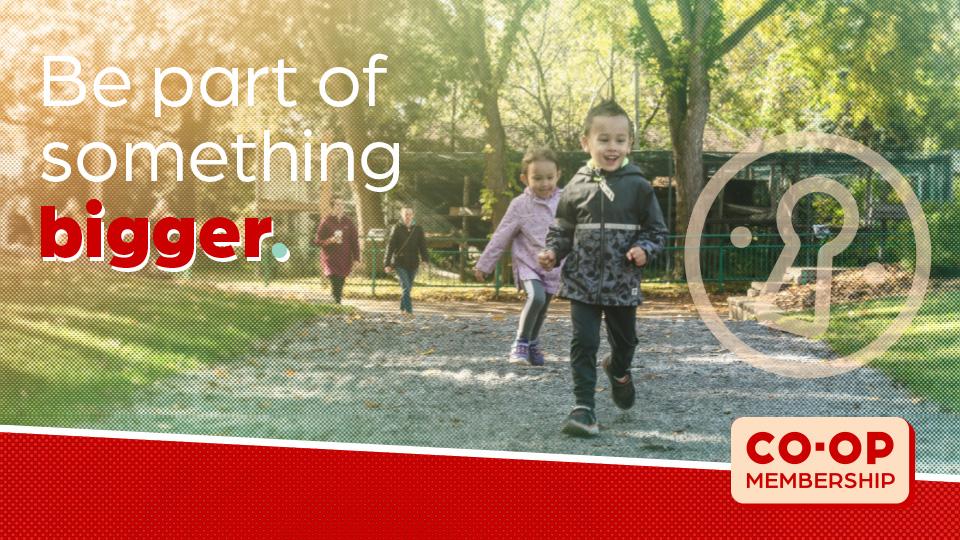 Become a Member
July 20, 2018
At Co-op, members are owners. It's a different way of doing business. And we think being different is a good thing. We're owned by local members. Not by far away-shareholders. We support and invest in our community because its where we live, too. We're guided by the needs of our members. And since our members are our owners, we share our profits with them.
What we believe
As a Co-op member, you'll join a community that believes in sourcing local products, providing great jobs and helping others here at home.
Our members believe in our business model, because they've seen how we've helped support, grow, and make a difference in this community for generations. It's what we were made to do.
What we offer
Each year, part of our profits are returned back to you, based on how much you shop with us and how well our business performs. As an owner, you'll also gain equity in our business, which grows over time.
Co-op members also get a vote in how our business is run and can even be elected to our Board of Directors.
We're more than just a place to shop. We're a business built to support our community and meet the needs of our members.
How we serve
Co-op provides a number of business lines with products and services ready to meet our community's needs.
These include gas bars, energy products, grocery stores, liquor outlets, home centres, agro centres that meet the daily needs of our members.
We source sustainable, local and Western Canadian products whenever possible, and value the delivery of personal, high-quality service from our dedicated team members.
How we give
Our Co-op has been a strong community supporter for generations. Every year, we give back to charitable organizations, community groups, local sports teams and non-profits that share our values.
$1.00, That's the one-time cost of a lifetime membership at Wild Rose Co-op, No annual fees. No renewals.


Becoming a member is easy:

Visit one of our locations or co-op.crs/membership for more information about membership and its benefits.
Please note that if your business is a Sole Proprietorship, you should sign up for a personal membership rather than a business membership!
Charge Account
Already a member and wanting to sign up for a charge account with us? Click the attachment links below for the credit application forms.
Discover more: