Sponsorship's, Donations, and Fundraising
Actions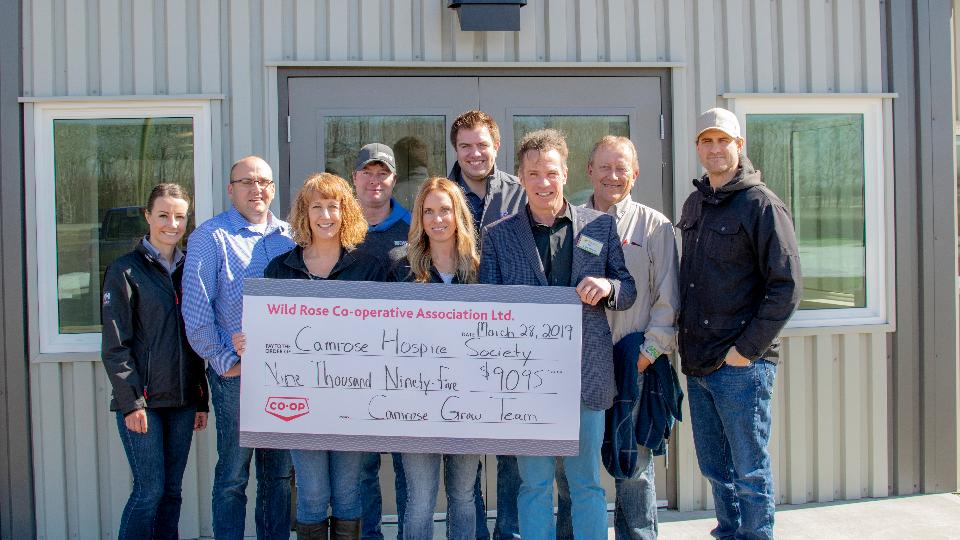 Sponsorship's, Donations, and Fundraising
September 23, 2019
The Wild Rose Co-op is proud to be a community builder and supports many causes and charities around our membership Communities. Whether sponsoring a local event, donating to an important need or partnering to raise funds, Wild Rose Co-op looks to give back.
While we wish we could support every cause and be apart of every event, it is impossible to fill every request due to limited financial resources and the wide array of communities we serve.
Below are three categories depending on the value of sponsorship/ donation you are looking for. Please read the information below under each category for more information. If you have any questions, or concerns about your request please reach out to Jennifer at 780-672-3105, or j.fossen@wildrosecoop.ca.

Sponsorships and Donations under a $250.00 Value.
All sponsorships and donations under $250 value may be processed the same day, but it is recommended to provide adequate time for approval and processing.

To apply for sponsorship click here: https://form.jotform.com/newsletter_newsletter437/wild-rose-co-op-association-communi

Sponsorships and Donations under $1000.00 and over $1000.00.
Requests for sponsorships and donations under $1000.00 and over $1000.00 will be taken to the selection committee who meets once every 6 weeks and depending where you are in the cycle, it could take multiple weeks for decision. Please provide your request at least a few weeks ahead of your event, or project. All applications will be followed up on with the committee's decision.

Guidelines
The following are some of the guidelines the Wild Rose Co-op uses to determine funding approval:
Groups must be non-profit and community organizations within the Wild Rose Co-op trading area.
Priority is given to organizations and events that support the Wild Rose Co-op.
Community level donations will have priority over national donations.
Special considerations maybe given to groups that adhere to the Co-operatives principles.
The following is a list of groups and causes to which the Wild Rose Co-operative considers inappropriate to donate to:
Individuals/self-interest groups. Exceptions may be made for youth education sponsored by the Co-op entities.
Religious organizations except those offering community services or a non-denominational basis.
Private clubs or organizations, Any organizations involved in promoting controversial issues.
Political groups.
Limitations on giving and additional information:
Recipient organizations are eligible for no more than two approved requests per calendar year.
As donation funds are limited, past support of an organization or event does not guarantee future support.
Incomplete applications will not be considered.
All requests must be filled out using the forms below.
Information and guidelines may change without notice.
To apply for sponsorship under a $1000.00 click here: https://form.jotform.com/201475214631043
To apply for sponsorship over a $1000.00 click here: https://form.jotform.com/201475179286059
Discover more: