School and Youth Group Tours
Actions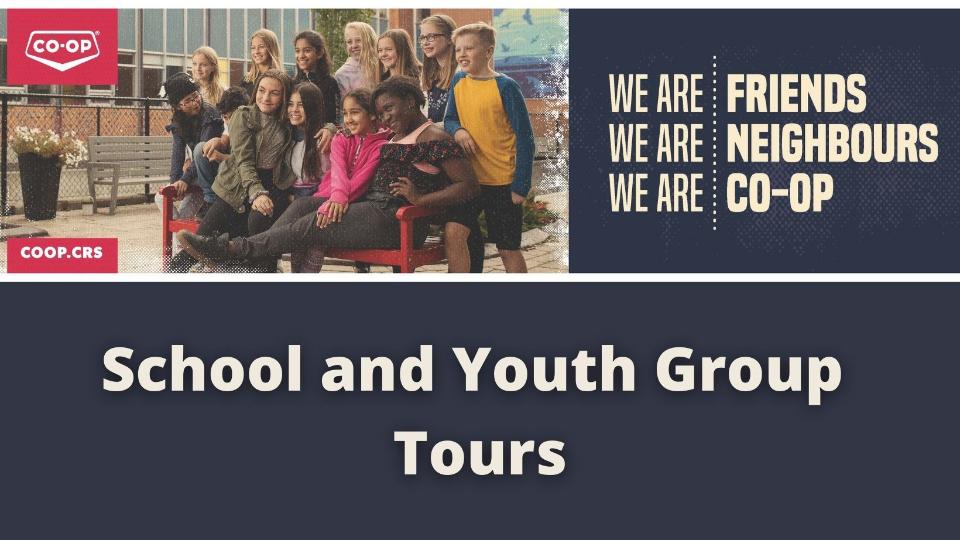 School and Youth Group Tours
May 31, 2022
School and Youth Group Tours
The School Tours of the Camrose, Killam and Sedgewick Food Stores are for Schools, and Youth Programs/ Groups located within the Wild Rose Co-op Trading Area. Each group is toured without all the different departments, receive information on the Co-op, Kids Club, and a treat bag.
Eligibility:
We welcome applications from:
Public, Private, and Homeschool Classes, Educational Organizations (Schools) from within the Wild Rose Co-op trading area.
Non-profit/registered charitable organizations exempt from taxation under the Canada Income Tax Act, whose programs and services benefit our community

• Not-for-profit community groups and youth organizations (Non-registered are also considered)

Please note that someone on your team must have a Co-op membership to participate in this program, and that your group's purpose should align with our Co-op's mission to build sustainable communities through involvement, investment, and engagement.
The following programs/groups are ineligible to apply:
Individual/self-interest groups. Exceptions may be made for youth education sponsored by the Co-op entities.
Religious organization, except those offering community services or a non-denominational basis.
Private clubs or organizations, Any organizations involved in promoting controversial issues.
Political groups.
How it works:
Submit an application through our online form, powered by our friends at Do Some Good. All Community Support requests must be made using the online form to be considered for bookings.
Applications are reviewed and the recipients will be chosen at the discretion of Wild Rose Co-op
Due to the volume of requests we receive, please allow a minimum of two weeks for us to respond. Wild Rose Co-op will contact you by phone to arrange details and then follow up with a confirmation e-mail.
Click here to apply for a Tour: https://dosomegood.ca/forms/business/wild-rose-co-operative-association-ltd-347033/wrc-school-tours
*Wild Rose Co-op like other community-minded businesses, receives numerous requests for community support. Please allow a minimum 2 weeks to review your requests and respond.