Plastic Bag Reduction- September 2, 2019
Actions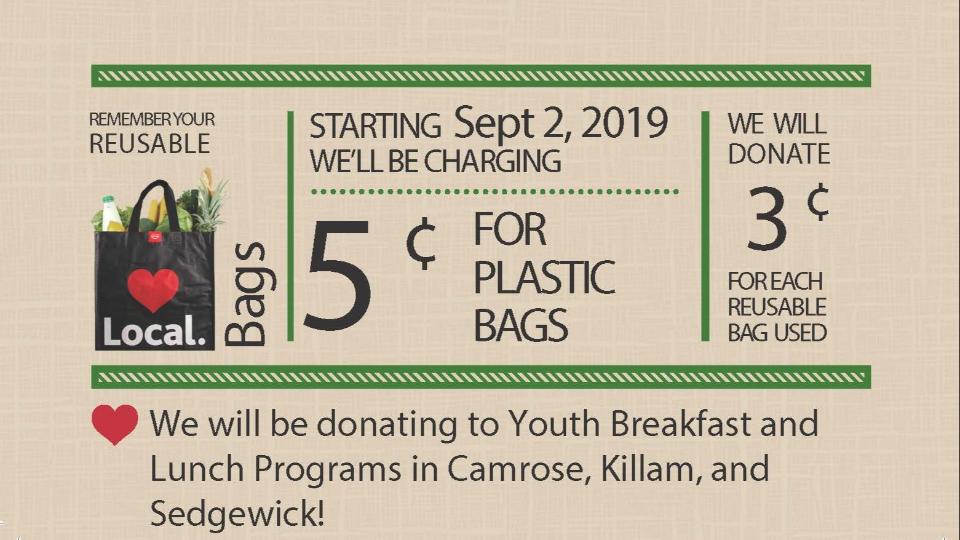 Plastic Bag Reduction- September 2, 2019
August 29, 2019
The Wild Rose Co-op Association is taking a giant step towards becoming more sustainable and environmentally friendly! Between all our locations we use over 1.5 million plastic bags each year! We want you to help us reduce this number by 50% by September 2020!
Starting September 2, 2019, we will be charging 5 cents for each one-time use plastic bag used. The Wild Rose Co-op is invested in our local communities and their organizations. We strive to always be apart of our hometowns and give back to local organizations. If you bring in a reusable shopping bags, we will donate 3 cents per bag used towards youth organizations in Camrose, Killam, and Sedgewick.
Thank you for helping reach this goal, and support the youth in the Wild Rose Region!
Discover more: