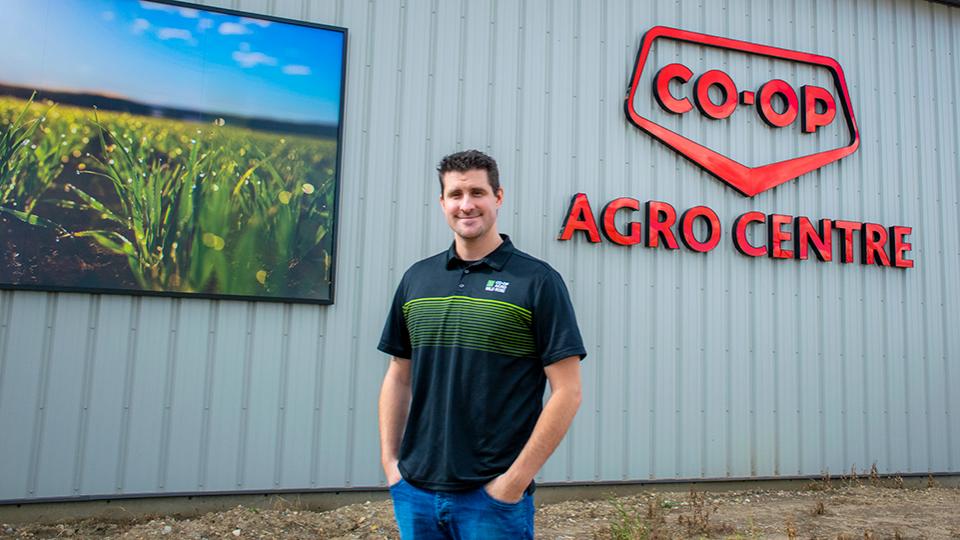 Co-op Agro
May 27, 2019
From day-to-day tasks to major farm jobs, Wild Rose Co-op provides you with a variety of services and products. Fertilizer, crop inputs, seed, custom spraying, and bins and equipment services From Camrose to Provost to Vegreville and Stettler. Our Grow Team has a variety of tools to improve your farm profits. Neil Bratrud and his team of professionals are ready to work with you today.
Please see our Hours, Contacts and Location Info page for location details.
---
Farm Supplies
Need hardware items, tires, twine, equipment or other supplies? Let us be your one-stop-shop for your farm projects. Our Rural Routes Flyer sent to your mail box every month has all your Farm Supply needs at great deals!
Crop Supplies
Whether it's seed, fertilizer, crop protection or beyond, we provide the products you need to maximize your crop yield. Talk to us today about your Custom Spraying Needs. We have professionals with the latest equipment available to get the job done for you.
ESN, 11-52-0, or your custom blend - we can hook you up at Sedgewick or Viking and if NH3 is your preferred fertilizer see our team at Viking.
Animal Feed, Supplies & Fencing
Bulk Feed, gates, health products, feeders and more - we have a variety of items in stock to meet the needs of your livestock and pets. See our professionals in our Service Centre in Sedgewick for your Hi Hog, Bagged Feed, or Animal Health needs. If we don't have it we can get it to you.
We have all your fencing needs from posts to wire. We have post pounders to make the job just a little bit easier. Melissa Drdryk has the solutions for you.
Bins & Farm Equipment Leaders
Wild Rose Co-op is the leader in bins and farm equipment sales and service. Melissa Drydyk is our Bins and Equipment Sales Representative. Whatever your needs we will find the solution for grain and fertilizer handling. From "off the shelf" products from to custom Large Bin applications from our supplier Wall Grain. All delivered from our yard to set up where you want it by our own delivery specialists.
Meridian, Westeel, Sakundiak, Westward... we will find a solution for you.
Agronomy Services
Why settle for a good crop year when you can have a great one? Our agronomy services team can provide the advice you need to take your crop to the next level. Whether it is weed identification and chemistry requirements or soil sampling to ensure the right fertilizer blend for you our team can get you to the next level.
Financing - FCC or Lease
We have several financing or leasing options for you. Within a short period of time you can be pre-approved for extended and affordable financing with FCC.
Looking for tax right off our team can have you set up on a pre-approved lease through National Leasing or Polaris Leasing to get that storage on farm quickly at great rates.
Discover more: