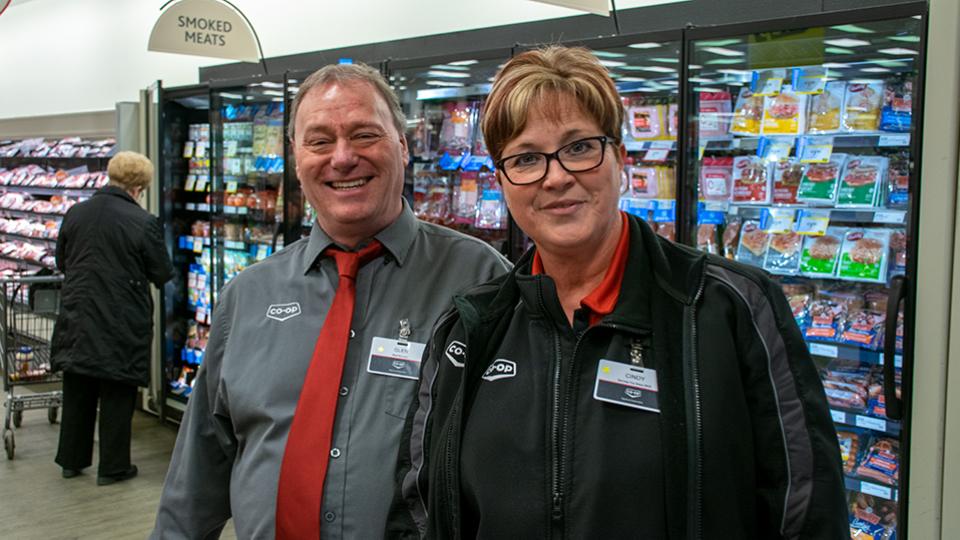 FRONT-END SUPERVISOR
Camrose Food Store
Hours:
This is a Full-time position
Description:
We are currently recruiting for a FRONT-END SUPERVISOR for our CAMROSE FOOD STORE. This position requires the successful candidate to provide customers with good, efficient and courteous service. This person will assist at the cash registers and front end as required and to supervise and train staff in the grocery department.

This is an excellent opportunity for a first supervisory position with unlimited opportunity to move within the Wild Rose Co-op or the Co-op Retailing System. A positive, forward-thinking, team player personality is an absolute must to fill this position in this busy food store.
This position will report to the Grocery Manager.

Duties will include, but are not limited to: supervisory duties in a fast-paced repetitive retail setting; providing customers with good, efficient, courteous service; provide a neat, clean, fresh and well merchandised department; assisting on cash register; all duties associated with inventory stocking and taking inventory; employee training; scheduling of employees and deliveries; merchandising; resolving customer complaints and supply shortages; complete up-to-date in-house training and certifications via manuals and videos; alert for the unauthorized removal of merchandise and equipment; ensure the quality and condition of all merchandise meets the store's standard; preparation and implementation of effective cleaning and maintenance schedules; adhere to all Wild Rose Co-op policies and procedures; perform other duties as assigned.
The successful candidate must possess the ability to work independently and as part of a team, possess excellent leadership, communication, organization, and interpersonal skills. Related experience in the Co-operative Retailing System with a sound knowledge of accounting principles, and an intermediate literacy of computers, Microsoft Office (Word and Excel) and the Internet are considered assets.

Wild Rose Co-op offers a competitive benefit package including health, dental, vision extended benefits, bonus incentive program, annual employee rebates, tuition reimbursement, matched superannuation (pension plan), group life, LTD, chiropractic and massage care benefits, employee and family assistance, and much more.
The Co-operative wishes to thank all applicants for their interest, but only those candidates selected for an interview will be contacted.
To apply for this position click here: https://ca.indeed.com/jobs?q=front%20end&l=Camrose%2C%20AB&vjk=531f5cdbbffe95a8
Application Deadline:
July 15, 2019