Gas Bar Attendant- Full Time
Actions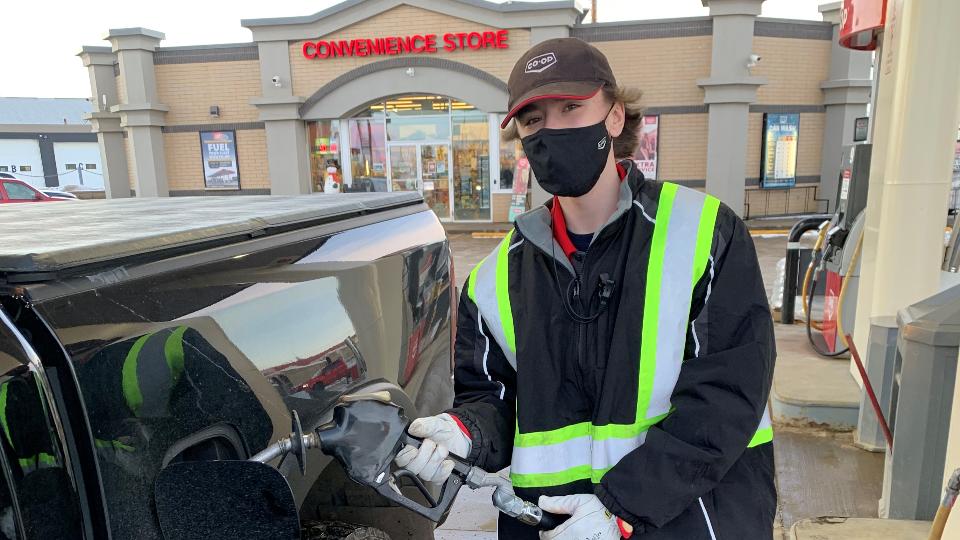 Gas Bar Attendant- Full Time
Eastside Gas Bar
Description:
Responsible to provide information, assistance, and exceptional customer service to all customers.
Service customer's needs in fueling their vehicle, cleaning all windows, and with permission from the customer, check under the hood to monitor the condition or levels of their oil, washer fluid.
Promptly and efficiently handle customer interactions, correctly handling payment options, engaging the team leader when required if errors are made. Be familiar with all bulletins, memos, promotions and updates posted.
Assist in ensuring that the Gas Bar is ready for business at the start of the day, and secured at the end by: taking out/putting away merchandise, pulling out/retracting the air hose, setting up/taking down the window washing stations, opening/closing the propane dispenser, recording tank gauge readings on propane tank, and any cardlock pump readings.
Performs general housekeeping duties to ensure all areas of responsibility are safe, organized, clean, and tidy. This includes but is not limited to, cleaning bathrooms emptying garbage's, sweeping, cleaning spills, shoveling, spraying down the carwash, etc.
Other duties as assigned.
To apply for this position click here: https://recruiting.ultipro.ca/FED5000CRS/JobBoard/4109336d-cdc0-47d9-b598-61e2403d0fdf/OpportunityDetail?opportunityId=ebe57f29-5d48-4dc4-b5a3-0b1683fc3bd3&postingId=0d0b2e1b-5726-4711-a604-891a047816a3
Application Deadline:
September 30, 2021
Discover more: